Honghui - Jinsen joined hands in Shanghai the eighth China international cable a
来源: 发布时间:2018-10-09 分享到:
The 8th China international cable and wire exhibition kicked off in Shanghai on September 26 to 29, 2018. Shanghai honghuiguang technology co. LTD and its subsidiary yangzhou Jinsen optronic materials co., LTD joined hands to participate in the exhibition. The exhibition has attracted many well-known exhibitors and industry professionals from home and abroad. During the 4-day exhibition, the audience, media and experts of the industry kept coming, making the exhibition grand and lively. Honghui technology will participate together with Jinsen materials in this exhibition. Location of the exhibition: W5 hall W5A65.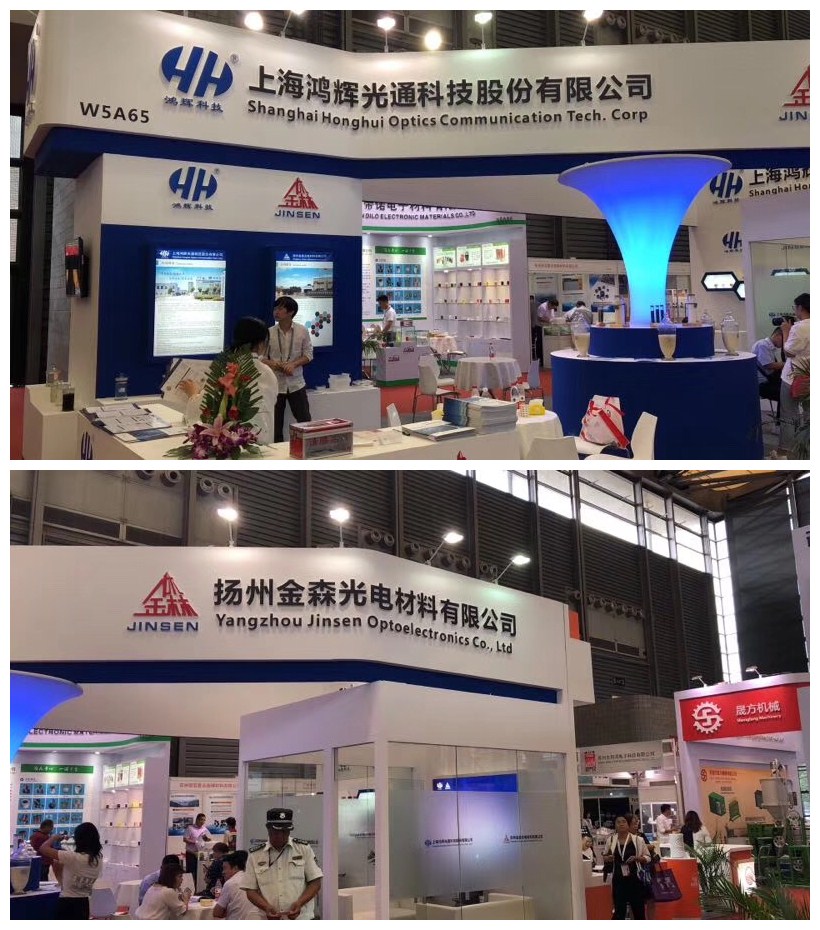 The exhibition scene
The exhibition is co-hosted by Shanghai cable research institute and Dusseldorf exhibition (Shanghai) co., LTD,.Honghui technology as one of the leading enterprises in optical communications industry, The core products are "fiber filling material, fiber blocking water filling material, fiber secondary covering material PBT and PBT masterbatch, Passive components PLC planar waveguide wafer, chip, PLC optical splitter, etc." Combined with the professional knowledge of the staff, it has not only attracted a large number of domestic and foreign experts and audience in the industry, but also been unanimously recognized by everyone.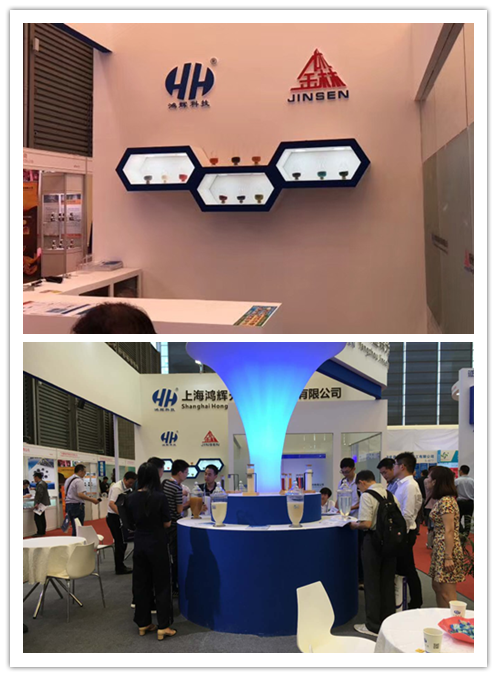 Product display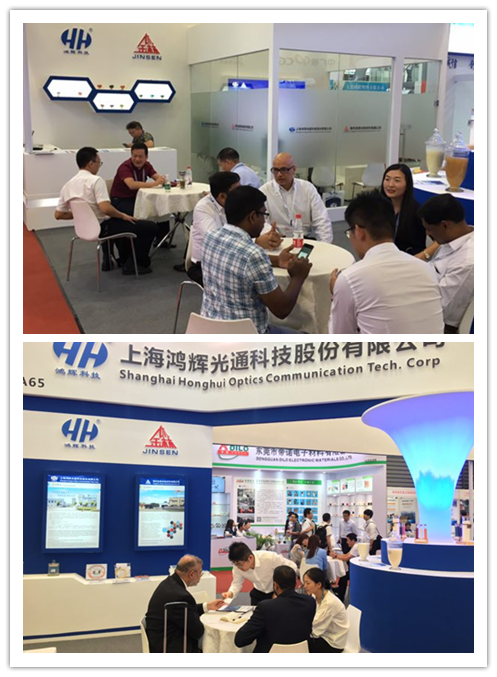 Staff will introduce the products to the customers present
Since its establishment, honghui technology has been committed to the optical communications industry, which has been continuously cultivated in the development process, and has been pursuing sustainable development and focusing on product innovation. Products are exported to many countries at home and abroad. During the exhibition, honghui technology put forward the concept of "hand in hand, create the future", and would like to work together with you to create the future of the industry and write a new chapter!