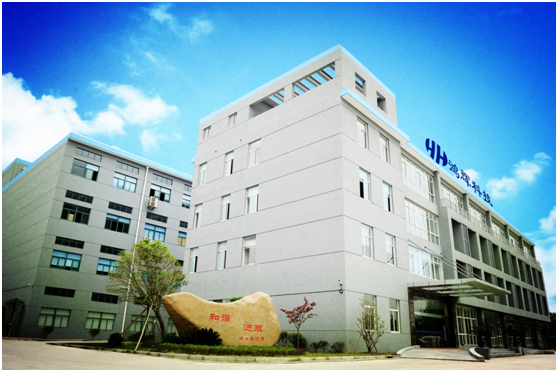 Shanghai Honghui Optics Communication TECH.CORP was established in 2001, which is located in Malu Industry Development Area in Jiading, Shanghai. With investing 130 million RMB registered capitals and development, the company occupies more than 18,000 square meters, covers a 20000 square meters construction area and reaches 0.8 billion RMB annual output value proudly. The company experienced more than 10 years to produce optical fiber filling gels, optical cable filling gel, water-blocking optical cable filling gels, PBT, PBT master batch, PLC wafer, PLC chip, PLC splitter, MPO connector, Optical Patch Cord, Optical Adapter, ODN, MEMS chip, VOA, Variable Optic Filter, Optical Switch, Optical Sensor. On December 2010,Shanghai Honghui extended operating range which includes development, production, and market. Furthermore, the investors established a more complete industrial chain of communication products, a more complete supply capacity of optical communication products. Shanghai Honghui has top ten years of focused development and turned into one of biggest supplier in optical communication field. In March 2015, Shanghai Honghui has successfully listed in National Equities Exchange and Quotations(NEEQ).
Quality is one of most important and basic element of company development. Obeying best quality and service for clients, Shanghai Honghui has professional quality management group, rigorous quality management flow, standard quality management institution in order to provides products with best quality and most satisfying service. Recently, Shanghai Honghui passed ISO9001:2000 and ISO14001:2004 and set sale service network all over the world.
Shanghai Honghui invests mount of labors, resources and money to keep innovating to support company development and make a professional innovation team. Also, Shanghai Honghui puts eyes on products R&D that benefits to development of continuity. The innovation team has already created PLC wafer, MEMS VOA chip, flame resistance filling gel. Currently, the company has increased 10 patents yearly and achieved to 4 registered trademarks, and 71 patents.
With the development of the company, Shanghai Honghui acquired "The TOP 10 competitive enterprise of China optical devices, accessory equipment and raw materials", " National Key New Product", " Shanghai High and New Technology Enterprises", "Shanghai Key New Product" honorary titles and etc.